Accounting is a critical aspect of running a successful construction business. If you own a business in this industry, you know that accounting for construction companies is considerably different from the methods used in many other sectors. Each project varies in its scope, size, labor and materials cost, and other factors, so owners and partners need job-specific financial data to ensure job profitability and make appropriate business decisions.
Fortunately, specialized accounting software is available to help construction companies manage their projects and company-wide finances. Most of these solutions include features to support your construction business from the bidding process all the way through the completion of a project. Overwhelmed by all the options? Here are some of the best construction accounting software programs heading into 2023.
CMiC
CMiC is an excellent comprehensive construction accounting software and financial management product. With modules for project management, accounting, and human capital, the system offers clients many of the functions necessary to run a successful business. CMiC combines all data into a single database, which saves time in processing.
Pros
An all-in-one business management and accounting tool
Available as either an on-premises or cloud-based solution
Cons
Users report that the system can be slow at times
Implementation and initial training can be time-consuming
Very expensive, which makes it unsuitable for smaller companies
Sage
Formerly known as Timberline, Sage 300 CRE is a feature-rich, trusted product that is appropriate for mid-sized to large companies that deal in sophisticated projects. Sage 300 offers more than 1,400 pre-built reports and is an excellent tool for real estate management as well as contractors. A smaller, more affordable version of the product, Sage 100 Contractor, is available as well. Sage 100 is easy to use and perfect for smaller contractors.
Pros
More than a decade in the business
Strong support and customer service reputation
Extensive business intelligence and reporting features
Cons
Can be difficult to learn, and the user interface can seem dated
Not available as a cloud-based solution
Higher priced compared to other accounting solutions
FOUNDATION
FOUNDATION has been around as a construction accounting software solution since 1985. It offers a wide range of features and modules that can benefit construction companies of every scope and size. Its base modules include job costing, accounts payable, accounts receivable, general ledger, payroll, and subcontractor/purchase order management.
Additional modules can be added to handle scheduling, project management, construction financial management, inventory and equipment tracking, and more.
Pros
Easy to learn and use compared to some other systems
Cloud-based system and mobile app availability
Responsive and helpful customer support
Integrated payroll service provider through Payroll4Construction (PRO)
Cons
Reporting capabilities are not as robust as some competitors
Users sometimes experience bugs, crashes, and glitches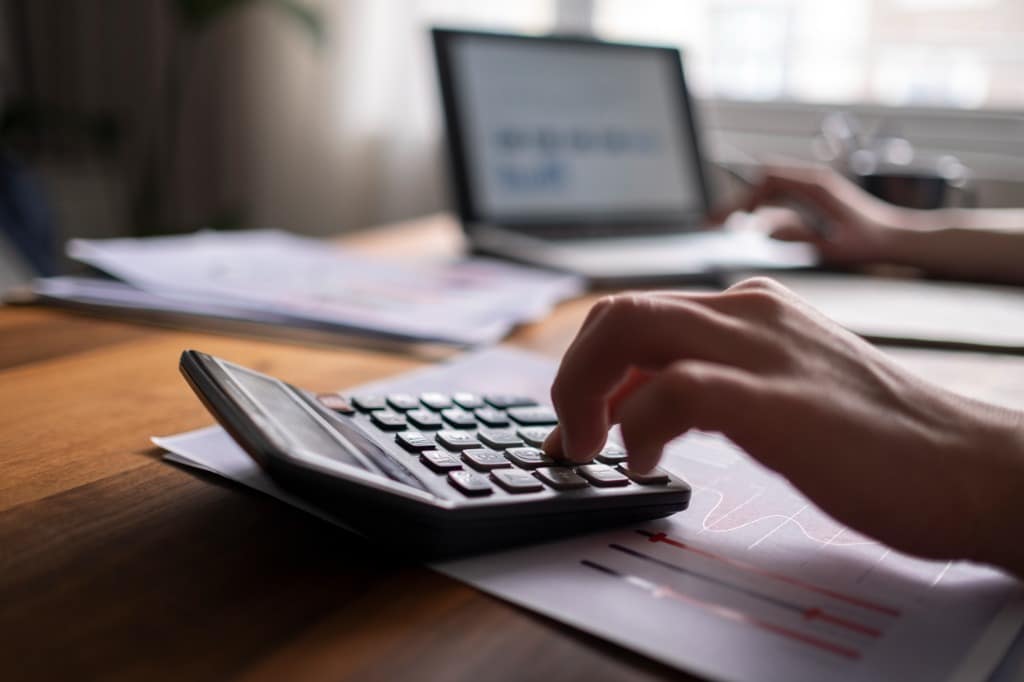 Quickbooks
Quickbooks isn't specifically made for construction, but it is so customizable that it can be "made for construction." Because of this, many small contractors use the software. It has some construction-friendly features, such as job costing, contract management, invoicing, and the ability to integrate with other construction management technology.
Pros
User-friendly interface that is simple to learn
Integrates with construction management software like Procore and Corecon
Affordably priced for small businesses
Cons
Limited features compared to other accounting software made specifically for construction companies
Has caps on the number of users, so it's not appropriate for larger sized companies
Procore
Procore is a fully customizable cloud-based solution that is ideal for large contractors. It will help you manage every facet of your project from the planning stages to the finish touches, and it also simplifies communication between separate teams by creating a single source for all relevant information. Procore's app marketplace allows it to seamlessly integrate with over 150 partner solutions.
Pros
Intuitive mobile app allows users to access pertinent information while on the move
Integrates with other construction management software as well as Quickbooks
Sports dynamic and comprehensive analytics features
Cons
Adding new users can be complicated
Time-consuming to learn and use effectively
Corecon
Corecon is an excellent construction management solution for small but growing firms. Corecon's TeamLink portal allows all project contributors to share and store necessary information and data. It features modules for important functions, such as time tracking and contract administration, and allows for easy comparisons between project budgets and actual costs to determine profitability.
Pros
Multiple dashboards provide insights into all facets of each project
Extensive automation tools streamline repetitive yet essential tasks
Cons
Difficult to onboard new employees
Interface can be confusing to navigate at first
Get the Full Suite of Construction Financial Services You Need
If you're still overwhelmed by all of these options, our dedicated construction accounting services can meet your needs. With our high-level CFO services, including bookkeeping, project accounting, and construction software solutions, we partner with your business to strengthen your financial foundation.Our team will help your business choose the most efficient and effective construction software management tools for accounting, project management, payroll, time tracking, and more. We'll even help you implement and learn the system. Contact us today for more information about our personalized services.