When you're not ready to hire a CFO, become your own.
Construction accounting courses for ambitious contractors.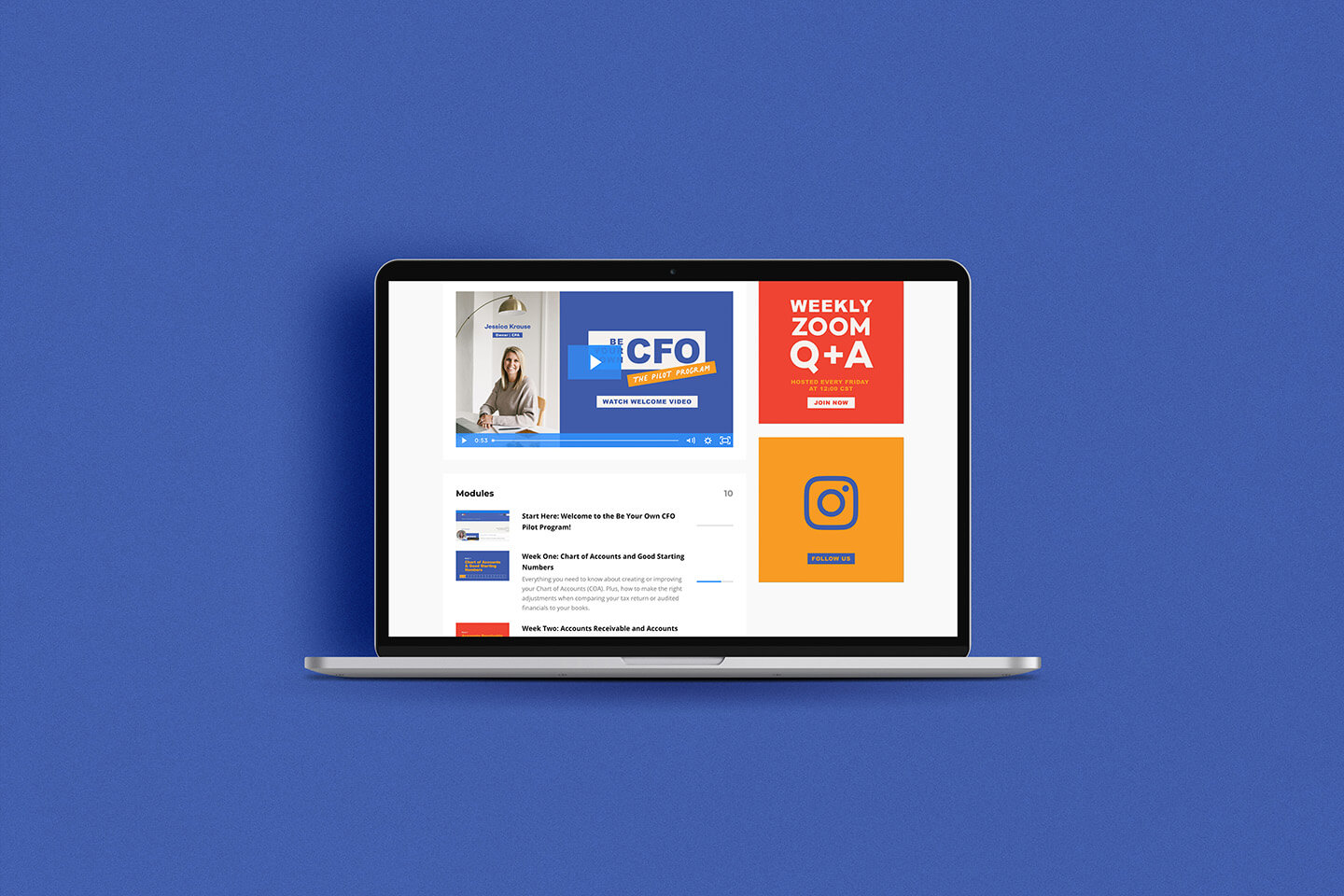 You know what it takes to build a lasting construction business.
But outsourcing all of your financial management needs may not be an appropriate investment for where your business is at.
Whether you're just starting out or are hesitant to bring a CFO on board, accounting remains critical to building a successful business.
You want to do it right, and we're here to help.
Introducing:
Be Your Own CFO
A series of construction accounting courses designed to help you gain clarity around your finances and make strategic decisions for the future.
After hosting a Pilot Program of our Complete Masterclass this spring, we've curated a new and improved way for contractors like you to expand your construction accounting toolbox.
Whether you're a residential home builder, commercial general contractor, or somewhere in between, these courses house the financial expertise you need to build a stronger business – regardless of your size or years of experience.
If you're struggling to manage disorganized financial systems, stressing over messy books and inaccurate reporting, or receiving constant pushback from third parties like bonding, then our Be Your Own CFO courses are for you.
Imagine if you could…
Gain a clear understanding of your company's financial big picture.
Establish organized systems around your financial transactions.
Track the money you owe (and who owes you).
Understand how your jobs are performing.
Identify and address repeated issues and inefficiencies.
Better allocate resources.
Set yourself up for growth in 2024.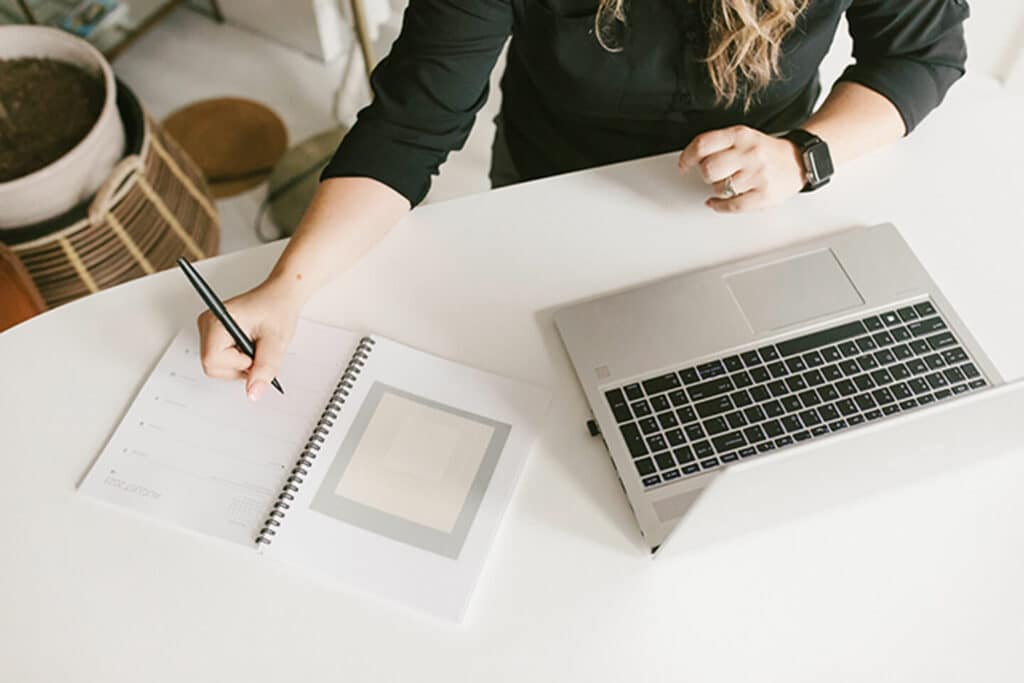 But don't take our word for it…
"When I look back at when I started my business in 2005, I knew nothing about business. I knew how to estimate and I knew how to build, but man, this would have been beneficial for me to know so many years ago."
– Pilot Program Participant
Which Be Your Own CFO Package is right for you?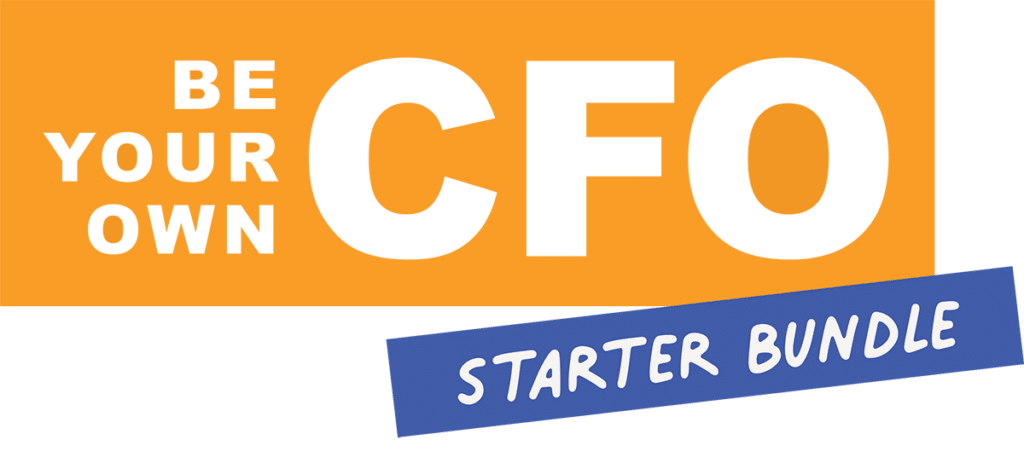 $750
This package includes one of the most beneficial modules for any construction business owner: the WIP Report.
Not only does a WIP help you track current and completed jobs, but it also helps you manage cash flow, identify projects heading over budget, and forecast your financial future.
Inclusions:
One module with video lessons
One bonus video lesson
Easy-to-use Excel templates and downloadable resources
Self-paced format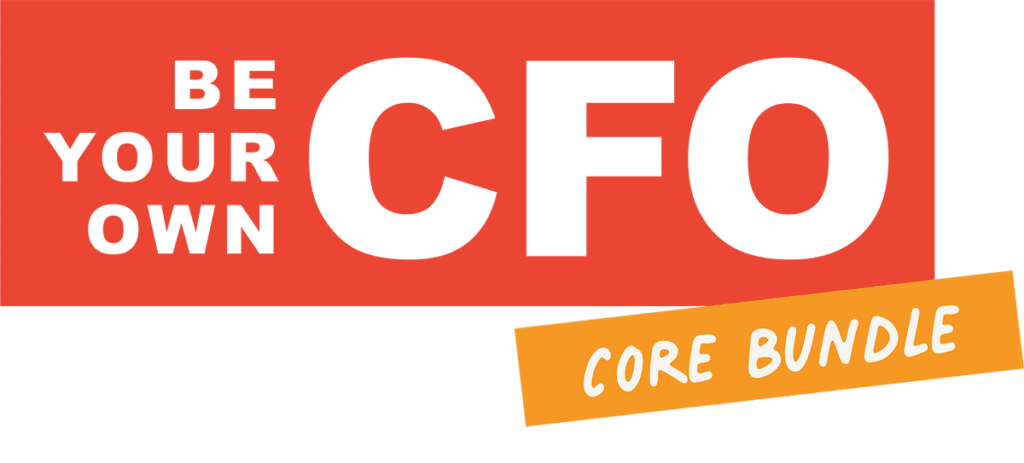 $2500
This package includes the three most important aspects of construction accounting including everything in the Starter Bundle, plus two additional modules covering your Chart of Accounts (COA) and Job Costing.
Your COA serves as the foundation of your business, allowing you to collect important and accurate data. Paired with job costing best practices, you'll better understand the profitability of projects and learn to make strategic financial decisions.
Inclusions:
Three modules with video lessons
Two bonus video lessons
Easy-to-use Excel templates and downloadable resources
Self-paced format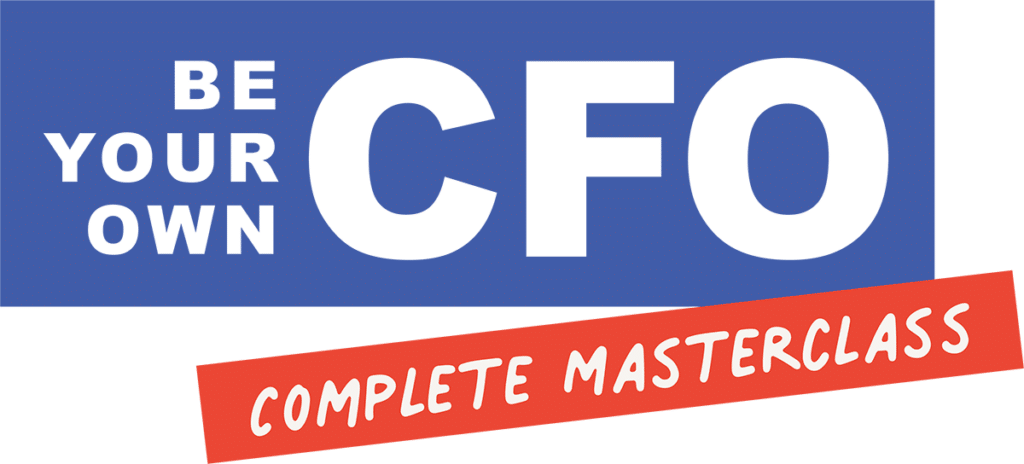 $5000
$3000
with rebate
If you dream of a more robust approach to financial management and are ready to get serious about your goals for growth, the Complete Masterclass is a game-changer.
The Complete Masterclass includes everything from our previous bundles plus five additional modules covering:
Accounts Receivable and Accounts Payable
Balance Sheet Reconciliations
Cash Management
Monthly Reporting Package
Using Your Data
Inclusions:
Eight modules with video lessons
Four bonus video lessons
Fillable digital workbook
Easy-to-use Excel templates and downloadable resources
Self-paced format
CFO Success Kit (limited time only)*
$2000 rebate opportunity (limited time only)**
*The CFO Success Kit is a physical box with additional resources and course swag sent straight to your doorstep. Only available for a limited-time pre-purchase window of September 12th – September 21st. Purchases made on or after September 22nd will not be eligible to receive the CFO Success Kit.

**The $2000 rebate opportunity is exclusive to the Complete Masterclass package and only available for a limited time. To be eligible for the rebate, you must complete the entire course within three months of purchasing and submit a feedback survey.
Meet your teacher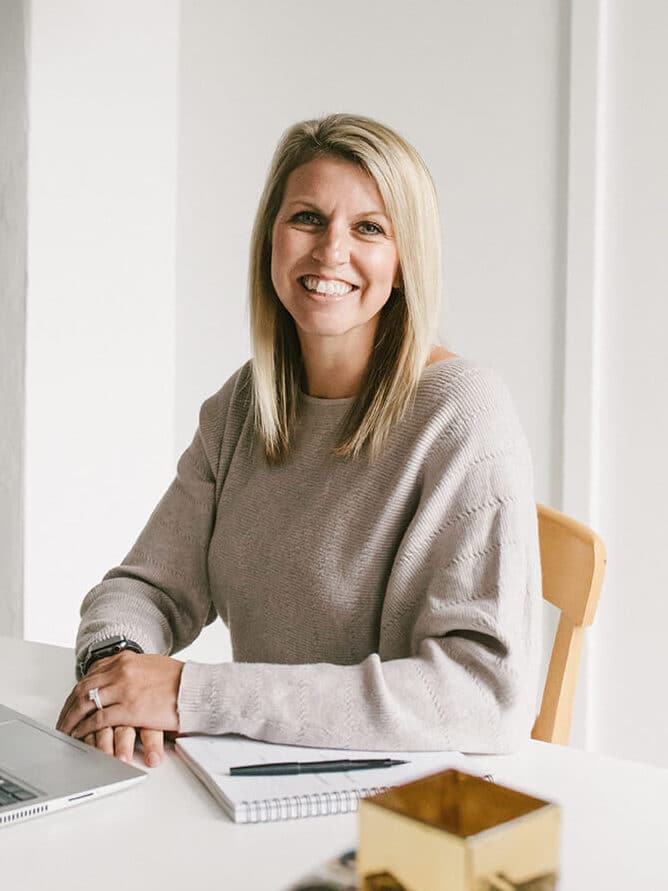 I'm Jessica Krause, founder and CEO of New Lyfe Accounting (NLA).
Growing up, I spent lots of time at the family sheet metal business where I gained a strong respect for the industry and its notoriously hard workers – my family and friends.
In 2006, I started my career in public accounting. I was fortunate to work with clients of all sizes and industries, including many within construction. In 2012, I was hired as a CFO for a Commercial Electrical Contractor based in Kansas City.
While in that position, I realized the need for a specialized accounting firm within the construction industry – one that understood the industry's complexities, processes, and people.
From that discovery came NLA, a specialty firm that provides business owners like you with the tools to grow, profit, and prosper.
Working with an outsourced CFO isn't always feasible, but that shouldn't limit your access to expert financial tools. That's why I created Be Your Own CFO.
With these courses, it's my goal to make our expertise more accessible, providing you with the same strategies used by our leading construction clients.
If you're ready to…
Gain a better understanding of your industry
Develop invaluable accounting skills you can apply to your business
Realize, set, and achieve your biggest financial goals
…then these courses are for you.
I'll see you inside!
Interested in a custom training program?
We'll work with you to create a custom construction accounting training program with content that suits your company's needs. Fill out the inquiry form to get started, and we'll be in touch.
Still on the fence?
Frequently asked questions
What are these courses all about? Who are they for? What are the benefits? Check out our blog post answering your most common questions about Be Your Own CFO.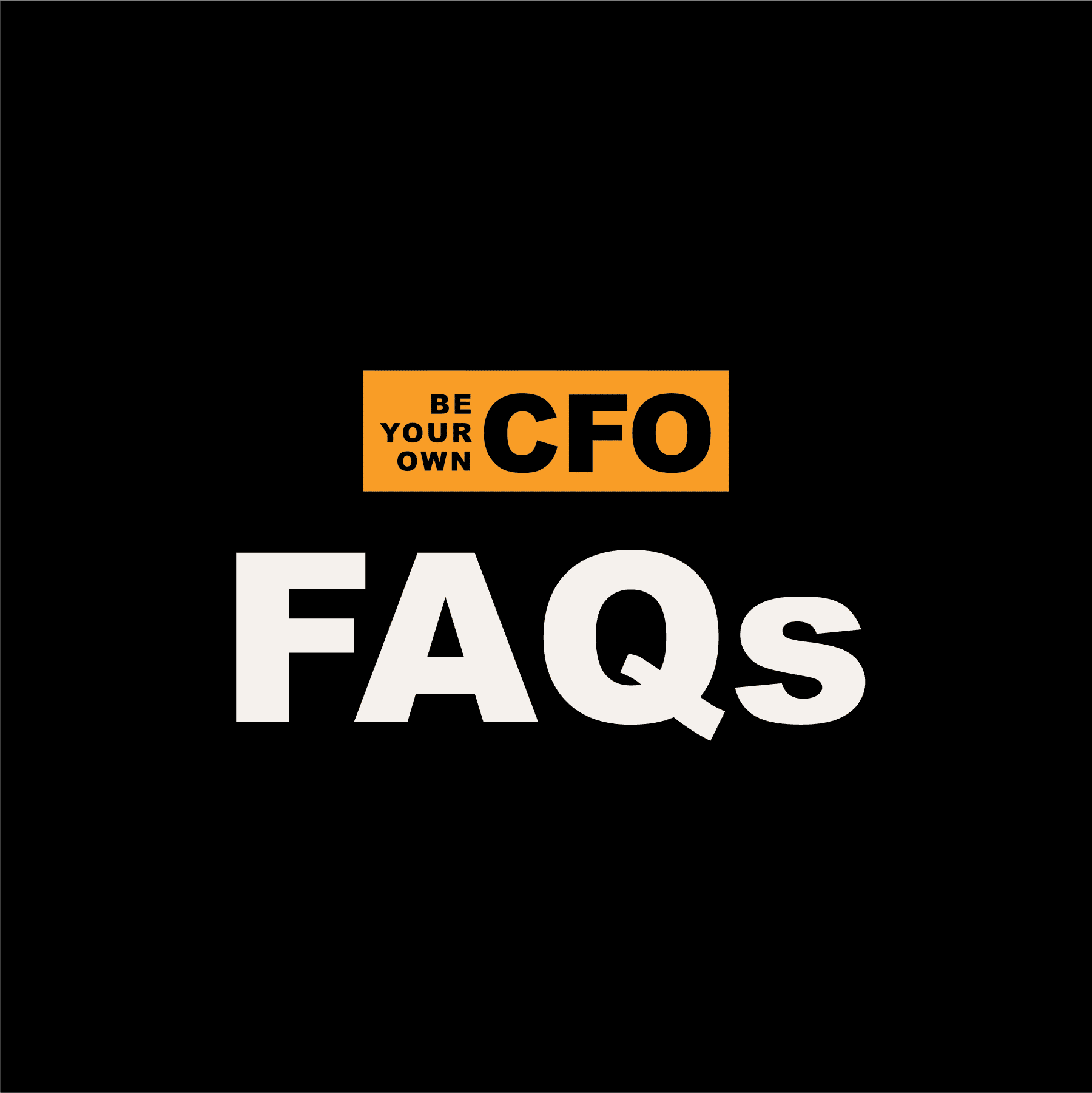 Interested in learning more about accounting in the commercial construction industry?
From newsletters and social posts to our blog posts and masterclasses, we've created a powerful resource hub to help you build a stronger commercial construction business.
Ready to Build What Lasts?
Want exclusive financial resources specific to the construction industry sent straight to your inbox? Join our newsletter, Build What Lasts, for tons of highly curated educational content and information on our upcoming masterclasses.